I've been talking to Light Bearers lately (folks who have a transformational method, system or message to share with the world) and I've been surprised at how many of them…
a) Are re-inventing themselves.
b) Aren't sure what their niche is.
c) Don't have a good lead generator on their Web site to get people on their mailing lists.
I'll save items a and b for a future blog post, but for this one I'd like to zone in on the lead generator. A lead generator is something that you give people to get them on your mailing list.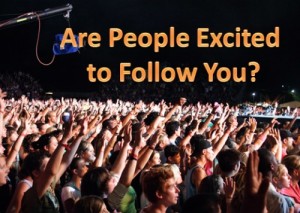 The days of "subscribe to my newsletter" are long gone. Hardly anyone is going to deliver up their name and email address to you for your newsletter. Heck, most people aren't even doing newsletters anymore because no one reads them… At best they'll "save them for later" and never get back around to them.
People are on information overload so whatever you offer them has to be incredibly tantalizing. I've been doing Facebook Ad Management for clients lately and it's easy to track "conversions" with Facebook (if you know what you're doing). By that, I mean, you can tell when someone fills out a form and reaches the download page for the free giveaway.
Instant downloadables work best. Webinars and telecalls are okay, but they don't convert as well as things that offer instant gratification. Some examples of this are:
An Ebook that answers a pressing question
A Blueprint that shows your visitors how to do something they need to know.
An audio that offers clear benefits and offers a solution to a need.
A report that teaches or explains something your niche needs to know.
I think the reason why most Light Bearers don't have lead generators is because they don't know what the giveaway should be. They aren't sure what to put in the giveaway. They don't want to give away too much, but they also need to give away enough.
If you need help crafting your lead generator, get my FREE video tutorial on "How to Create a Lead Generator That Sells"
Marnie Pehrson is a best-selling author and marketing and social media consultant specializing in digital content creation and Facebook Ad Management. Get a FREE 20-minute strategy session with Marnie here.