Whether you're ready to start advertising on Facebook or not, it's smart to at least start gathering a custom audience of people who have visited your web site. By placing a Facebook Pixel Code in the header of each page of your web site, Facebook can start gathering visitors into a custom list that you can advertise to later. These people can be stored for up to 180 days.
Installing Your Facebook Pixel Doesn't Have to Be a Nightmare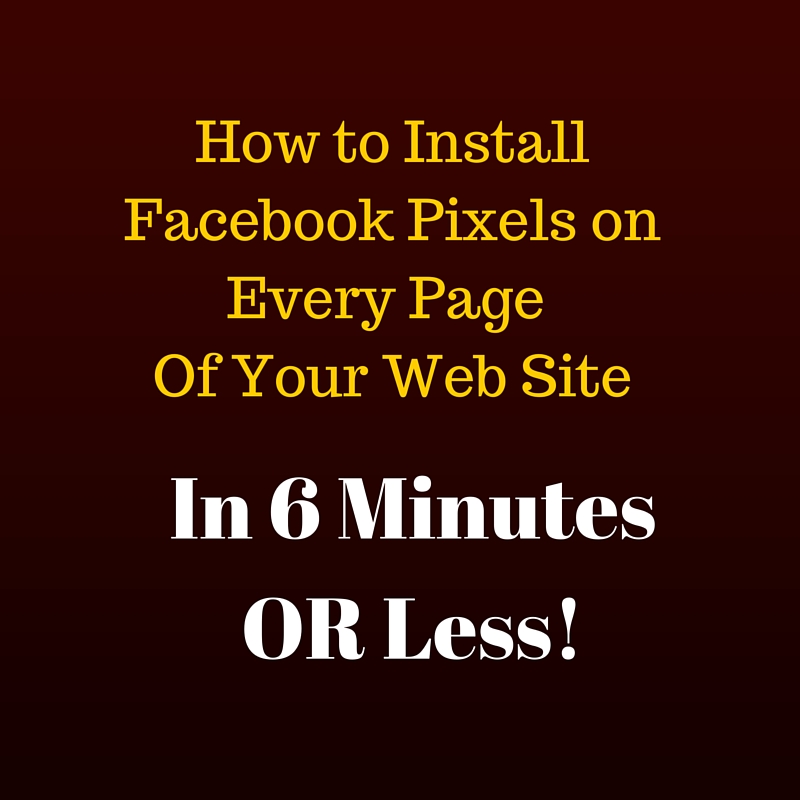 Most people think installing a pixel code on every page of their Web site is going to be a time consuming, tedious nightmare. It's really not. It's quite simple. In fact, I show you exactly how to do it in the 6-minute video below.
If you have a WordPress web site, installing your default pixel is easy. It's also easy to place alternate pixels on pages to track other things like leads, completed registrations and purchases. In this video, I show you how to install your default pixel on every page of your site AND how to install a completed registration pixel on your "download" or "thank you" pages. These are the pages that people go to when they give their name and email to sign up for something on your Web site.
When your objective with advertising is to build your list, this Completed Registration Pixel is very important. You can optimize your ad campaign for completed registrations and this completed registration pixel enables you to do that.
Get a FREE 20-minute strategy session with me and let's talk about your Facebook advertising strategy. Whether you're running Facebook ads already or not, I can help you.
Marnie Pehrson is a best-selling author and marketing and social media consultant specializing in digital content creation and Facebook Ad Management. Get a FREE 20-minute strategy session with Marnie here.